"Cubans in Oregon"

An Oral history documentary project by Lisa Rummler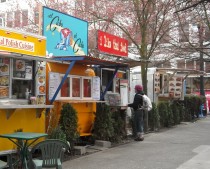 Lisa Rummler graduated from the master's program at the School of Journalism and Communication at the University of Oregon. Her website is a collection of histories and stories of the Cubano community in the Pacific Northwest. The framework for her project derives from the Latino Roots course taught by the collaborative efforts between the Department of Anthropology and the School of Journalism and Communication.
Website:
Lo Cubano in the City of Roses
(http://locubanopdx.wordpress.com/)
Latino Roots in Lane County, Oregon: A brief description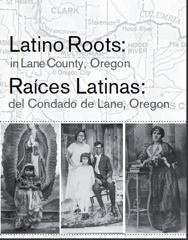 The film "Latino Roots in Lane County" is available through the UO Libraries' streaming site, and an .mp4 has been made and integrated into the libraries' archiving processes.
http://media.uoregon.edu/channel/2010/11/29/latino-roots-in-lane-county-contemporary-stories-of-settlement-in-lane-county-oregon/
The following materials are available for purchase at the UO Bookstore and at uoduckstore.com for online purchase (mailing fees apply if purchased online).
"Latino Roots: in Lane County, Oregon/ Raices Latinas: del Condada de Lane, Oregon"
33-page booklet $7.50 (Click on the above link for a free, printable PDF)
"Latino Roots in Lane County: Contemporary Stories of Settlement in Lane County, Oregon"
33-minute DVD $15
Links for more information: